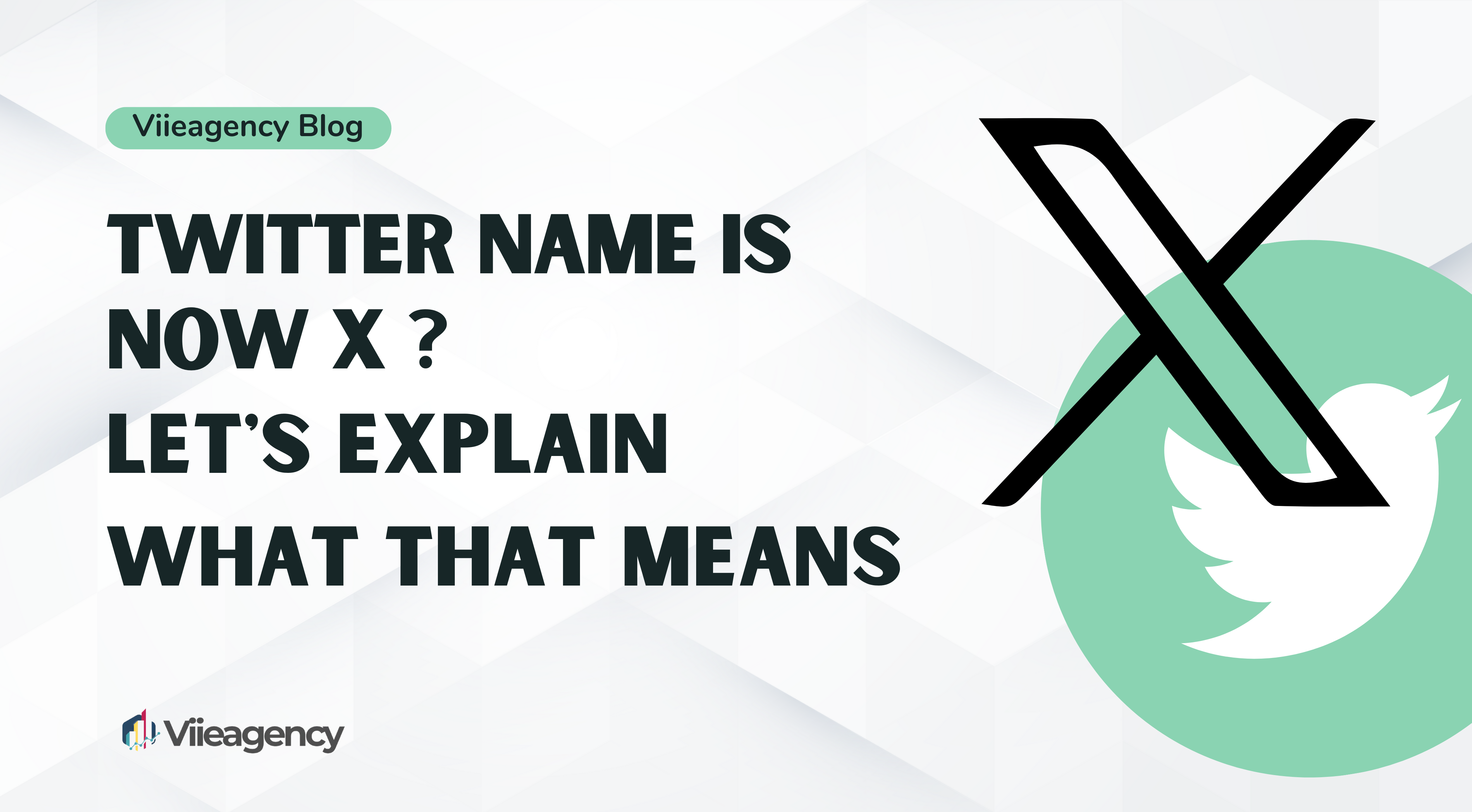 Twitter name is now X ? Let's explain what that means
The internet is buzzing with excitement as Twitter, the social media giant, undergoes a significant transformation. Led by CEO Linda Yaccarino and owned by billionaire Elon Musk, Twitter is now on a journey to become the ultimate "everything" app. This bold move is not just a simple name change; it signals Twitter's ambitious leap into uncharted territory, aiming to rival China's WeChat and offer users a diverse range of online activities.
The Vision for the New Twitter Super-App
Elon Musk's vision for Twitter is to turn it into a so-called super-app, an all-in-one platform that caters to users' every digital need. Imagine a place where users can not only send tweets but also listen to podcasts, shop, watch videos, and engage in live audio conversations. Twitter has already introduced features like longer text messages, video broadcasting, and more, which are just the beginning of its transformative journey.
The "X" Factor in Elon Musk's Rebranding Strategy
The letter "X" has long been a symbol of innovation in Musk's ventures. He initially named his startup X.com, later evolving into PayPal. The influence of this enigmatic letter is evident in various other Musk-driven enterprises, such as SpaceX, xAI (his AI app), and even the Model X, one of Tesla's earliest electric car models. Musk's fascination with the letter X runs so deep that he named his son with singer Grimes, "X Æ A-XII." With the recent rebranding of Twitter to "X Corp," it's clear that Musk sees the letter as a representation of limitless potential.
Implications of the Name Change
Musk's decision to rename Twitter as "X Corp" has sparked intrigue among industry experts and observers. While no major new features have been introduced yet, the rebranding suggests that Musk intends to maintain control of the company for the foreseeable future. The change may deter prospective buyers, signaling that Musk is committed to driving Twitter's evolution personally.
Challenges on the Road to Becoming an "Everything App"
While the idea of an "everything app" is ambitious, it comes with its own set of challenges. To achieve this grand vision, Twitter needs to overcome roadblocks, including potential user confusion and the task of attracting enough advertisers. Unlike traditional marketing strategies, Musk believes in letting a good product sell itself, but this may clash with the demands of advertisers who rely heavily on advertising for brand promotion.
The Promise of Multiple Revenue Streams
Despite the obstacles, expanding Twitter's capabilities to include shopping and paid subscription content could be the key to its long-term success. By creating multiple revenue streams, Twitter could reduce its reliance on advertisers and enhance its financial stability. However, such a transformation requires substantial investments in staff and infrastructure, something that may be challenging for a company dealing with financial issues and lawsuits.
Conclusion: A New Era for Twitter
In conclusion, Twitter's rebranding to "X Corp" signifies a daring leap into the unknown. Elon Musk's aspiration to create an "everything" app places Twitter in uncharted waters, where the possibilities are vast, but the challenges are equally significant. As we eagerly await the unveiling of new features and capabilities, it's clear that the future of Twitter is inextricably linked to Musk's unwavering vision and determination to redefine the social media landscape.
Viieagency.com is a reputable SMM panel that caters to the needs of businesses, influencers, and individuals looking to boost their social media presence. With a user-friendly interface and a wide range of services, ViieAgency.com makes it convenient for you to buy X followers, likes, and comments tailored to your requirements.
Buy X Followers: Quality over Quantity
When you buy X followers from ViieAgency.com, you can rest assured that you're getting quality followers. The platform offers real and active users, ensuring that your follower base grows with genuinely interested individuals. This targeted approach can result in increased engagement and improved conversion rates for businesses.
Boost Your Content with X Likes
Likes play a crucial role in determining the popularity of your content on social media. When you buy X likes from ViieAgency.com, you can give your posts a head start in the algorithm, making them more likely to be seen by a broader audience. This increased visibility can lead to organic engagement and further growth in your follower count.
X Comments: Encouraging Interaction
Comments add a personal touch to your social media posts and encourage interactions with your audience. When you buy X comments from Viieagency.com, you can customize them to suit your content, driving meaningful conversations and fostering a sense of community around your brand.
Conclusion
In conclusion, a strong presence on social media is vital for individuals and businesses alike, and SMM panels like Viieagency.com offer a convenient way to achieve this.
By leveraging the platform's services to buy X followers, likes, and comments, you can kickstart your social media growth and enhance your online reputation. Remember, while SMM panels can be valuable tools, it's essential to complement them with authentic content and engaging posts to maintain a thriving social media presence in the long run. So, why wait? Visit ViieAgency.com today and take your social media game to new heights!