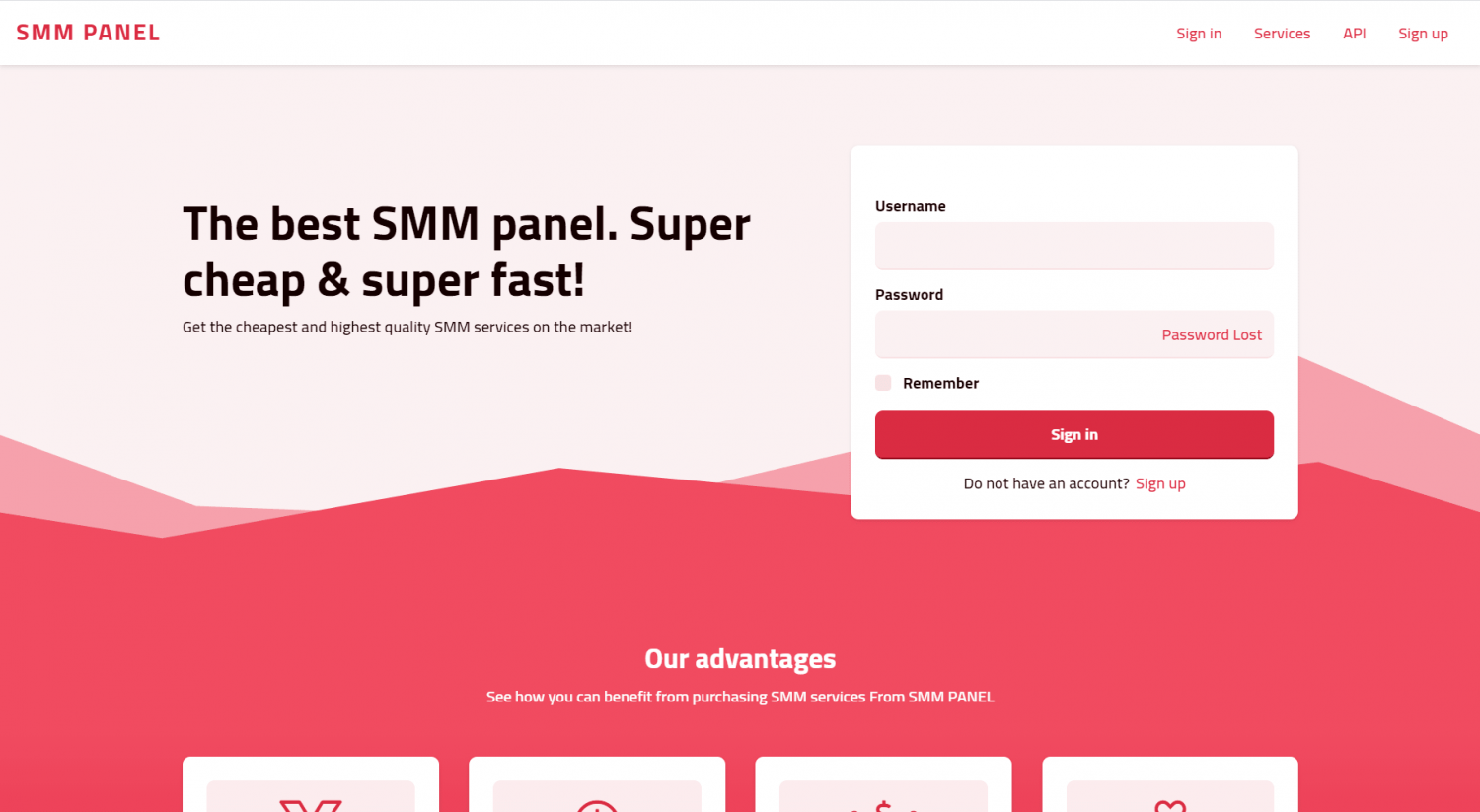 CREATE YOUR OWN SMM PANEL
Are you ready to take the reins of your destiny and dive into the world of social media marketing? 📈💥 Imagine having the power to resell our top-notch services using your very own customizable panel – just like ours! 🎉
Why Own a Panel?
💰 Profit Prowess: With a minimal investment of $30 per month, you unlock the gateway to unlimited earnings. Resell our premium services at markup prices of up to 100-200%! Watch as passive income flows effortlessly into your pocket.
⏰ Time Mastery: Embrace the beauty of multitasking! As you manage your panel, you'll be earning money while enjoying the freedom to pursue other passions.
🌐 Access Unleashed: Gain entry to the kingdom of the best and most cost-effective services in the market. Leave no stone unturned as you explore a world of possibilities.
📈 Market Momentum: Ride the wave of the ever-expanding social services market. Don't miss out on the chance to capitalize on the thousands of orders pouring in each day.
Introducing the Child Panel: Your Gateway to Success
What's a Child Panel, you ask? It's your golden ticket to becoming an SMM powerhouse! 🎫
For just $30 per month, unlock a world of potential with a fully white-labeled panel that connects exclusively to Viieagency.com.
Getting Started is a Breeze
🌐 Secure a Domain: Begin your journey by purchasing a domain from GoDaddy – your virtual headquarters.
🚀 Activate Your Child Panel: Visit the Child Panel Page and seamlessly integrate it with your newly acquired domain. Our lightning-fast activation process ensures you're up and running within 2-3 hours.
🛠️ Customization Magic: Step into your Child Panel admin area and unleash your creativity! Import our services and set your profit margin anywhere from 20% to 100%.
Features That Ignite Success
🚀 API Magic: Import all Viieagency.com services with a single click, reaping the rewards of all reseller benefits.
💲 Price Power: Set your prices and profit percentages to suit your aspirations.
💱 Currency Convenience: Cater to a global clientele with support for various currencies.
🛠️ Total Control: Add, edit, remove, enable, disable – you're the master of your domain.
💰 Monetize Your Way: Integrate your payment gateway and receive payments directly from customers.
🌐 Admin Advantages: Enjoy the full spectrum of admin panel features and then some.
🔐 Security First: Revel in the protection of a free HTTPS/SSL certificate.
🎨 Personalize Perfection: Elevate your panel's aesthetics with a free, customizable theme.
🌟 Endless Possibilities: Embark on your entrepreneurial journey armed with a treasure
trove of unique features.
🚀 Your SMM empire awaits, ready to conquer new horizons. Join the ranks of success with your very own SMM Panel – an investment in profit, freedom, and limitless potential!
📈🎉 Elevate Your Future, Seize the Opportunity! 🚀🌟 #OwnYourPanel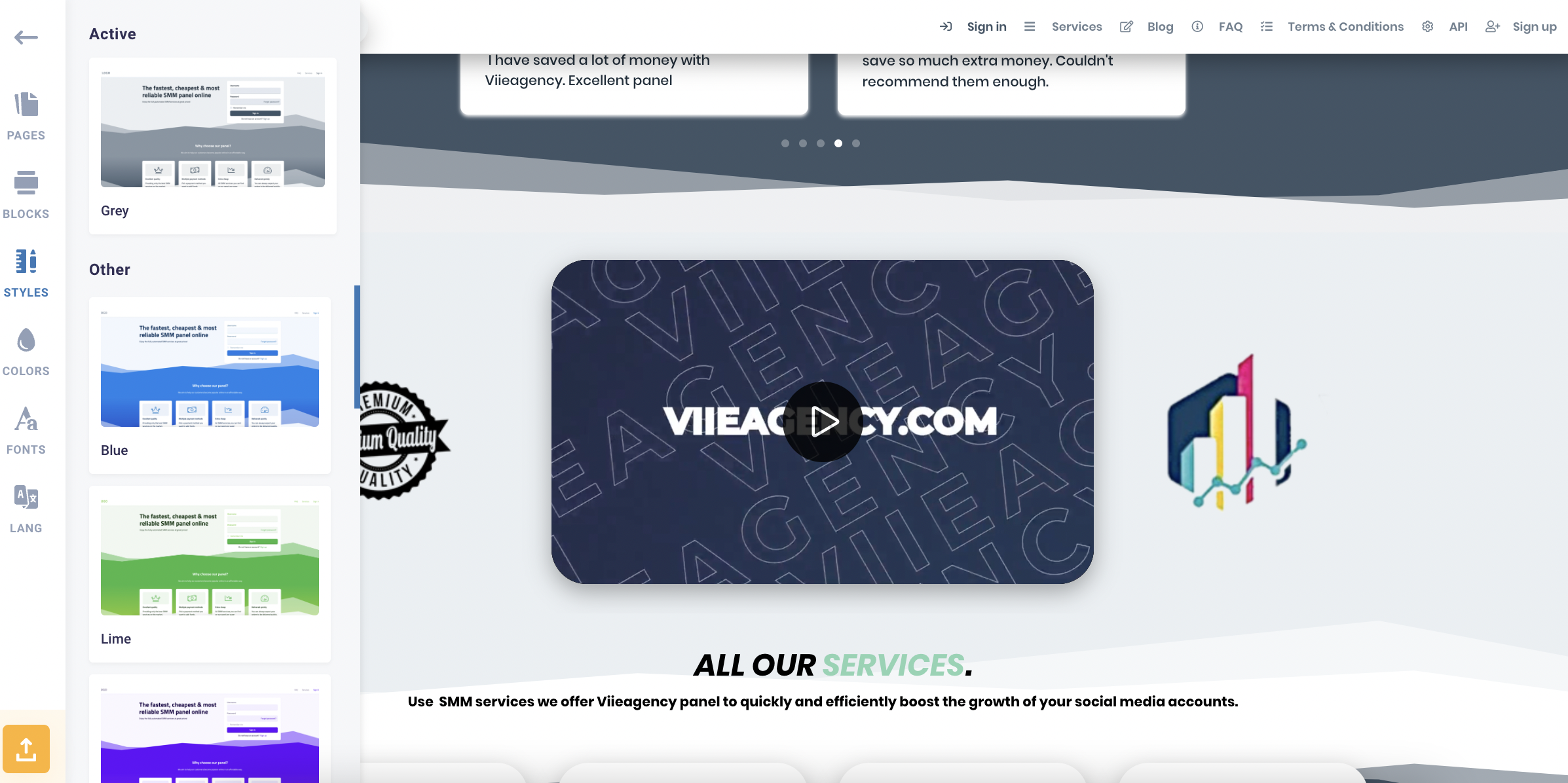 TOOLS TO CHANGE THE APPEARANCE OF YOUR PANEL.


ADMIN PANEL AND FEATURES.